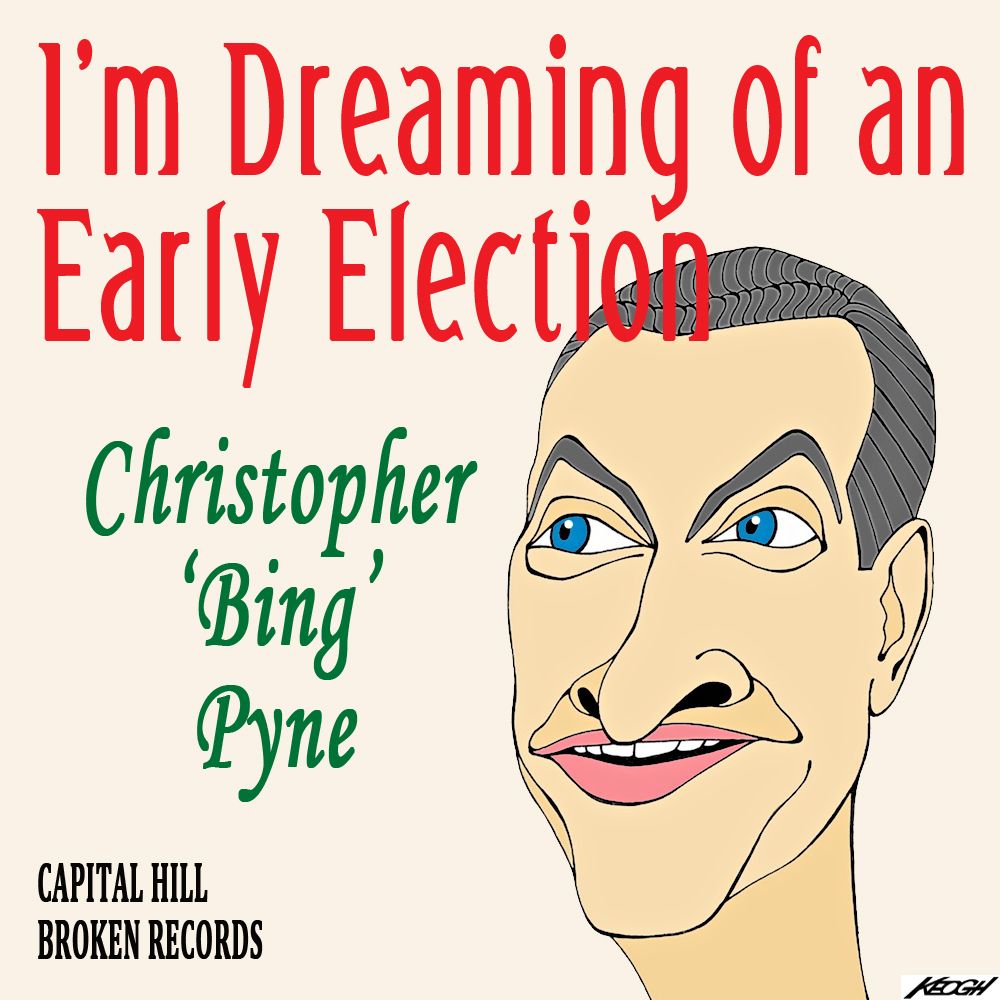 1 April 2013  – coincidentally April Fools' Day
If you are suffering from insomnia – here's a sure-fire cure – just read this post:
I'm dreaming of an early election
just like the ones I used to know
Where the Liberals glisten and voters listen
to hear good news on election night
I'm dreaming of an early election
with every press release I write
May your days be merry and bright
and may all your preferences be right
Repeated ad nauseam – with no accompaniment – that might come later
Still awake? This should do the trick:
Christopher Pyne joins Insiders – Manager of Opposition business in the House Christopher Pyne discusses Labor's spill and the likelihood of an early election.
You really are a hard case aren't you! Well, read this news.com.au piece and you will be off to nod-nod-land on no time:
Liberal Christopher Pyne says "progress" made in no-confidence motion
Negotiations with key independents are "making progress" to secure support for a no-confidence motion in the Federal Government, Opposition education spokesman Christopher Pyne says.
Mr Pyne says he has talked with crossbench MPs since the Opposition announced a motion of no-confidence had been placed on Parliament's notice paper.
"I am confident that we are making progress, but that remains to be seen when the debate is held and the motion is put," he told reporters in Adelaide today.
 Mr Pyne said at least one crossbench MP had indicated that budget week would not be an appropriate time for such a debate, effectively pushing it into the following week.
 "We want to maximise our chances of bringing the government to an election and that means we'll listen very closely to the crossbenchers and what they want," he said.
 Independent MP Tony Windsor said Mr Pyne had not spoken with him about the no-confidence motion.
 "He hasn't raised it with me," Mr Windsor told AAP.
 "They will be trying to milk it for the next five to six weeks to try to create some pressure in the electorate, but that sort of stuff doesn't have an impact on me."
 Mr Windsor said he was happy to listen to "legitimate argument" on the matter.
 Another crossbencher, Craig Thomson, said he would be meeting with other independents in coming weeks.
"But at this point I am not inclined to support the motion because I believe Tony Abbott would be bad for the central coast and for Australia," Mr Thomson told AAP.
ENDS
 Sleep tight!
Here's an amended cover version of Christopher Pyne's Early Election by Bing Crosby on YouTube