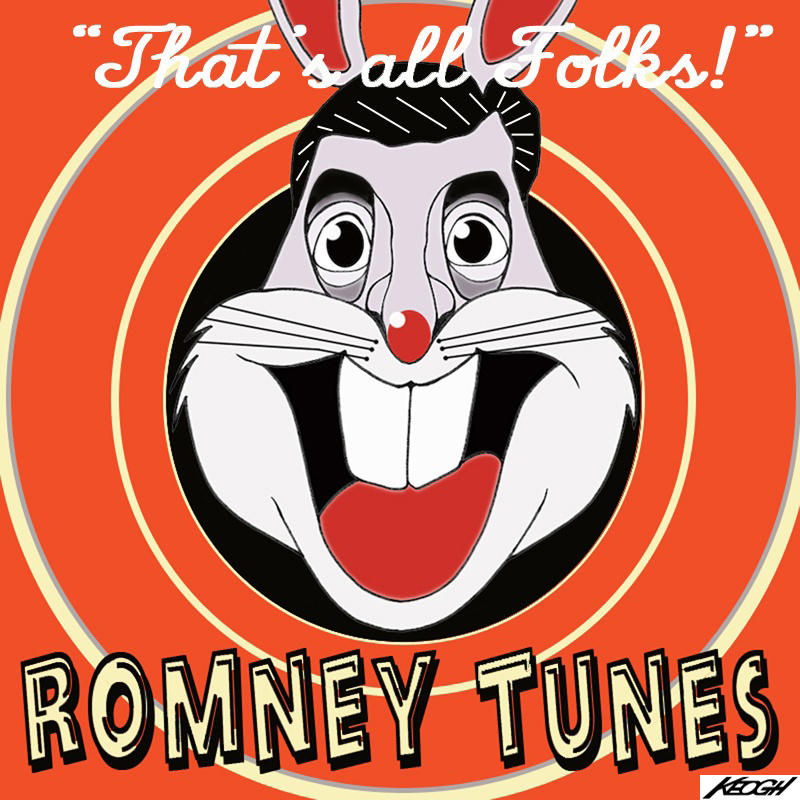 24 December 2012
I'm worried about a friend of mine. He dreamt that he ran for the presidency, and lost. He is so depressed.
Have you told him that it was just a bad dream?
Just a bad dream! How could you spend millions of dollars on a bad dream?
You look for all the world like Mitt Romney to me.
OK – I admit it – I am Mitt Romney. Guess I've been running away from the truth.
And when did you first notice that you were running away from your own identity?
I didn't say I was running away from my own identity. I don't have an identity to run away from –  that's the truth that I am running away from. But to answer your question, it was when the election campaign began. People wanted to know just who I was. I wasn't going to buy into that, so I concentrated on Obama-bashing. Trouble was, the electorate already knew who he was, and already knew how they were going to vote anyway. What I said didn't make any difference. I should have focused on my own personal qualities.
And what are your personal qualities and just who are you?
I don't know.
You don't know! Well, do you know that your campaign agenda was empty? It ignored the needs, aspirations and concerns of most people. 
That's not true. Most people I know are rich and they thought I did a mighty fine job. But I lost – I don't get it.
So you are depressed because you lost. True?
How would you expect me to feel? Like Googie Withers skipping down the yellow brick road on her way to the Emerald City.
It was Judy Garland, not Googie Withers.
You can talk until your googie withers. I tell you it was Ginger Rogers.
You really do have issues with misplaced identity, don't you?
No! The truth is, I am actually Bugs Bunny.
Why exactly did you come to see me?
I have a toothache.
Well, eat carrots. They are good for teeth.
Isn't that a case of preaching to the converted?
That's what you did in your campaign. What's good for the goose is good for the gander. You promised tax cuts for the rich, and deregulation for corporations. Those people vote Republican anyway. You forgot about ordinary middle class families.
Have I ever told you the story about how I killed the goose that laid the golden egg?
Oh, my God!
What's up Doc? Oh dear! I almost forgot why I came. Here are my dentures for repair.