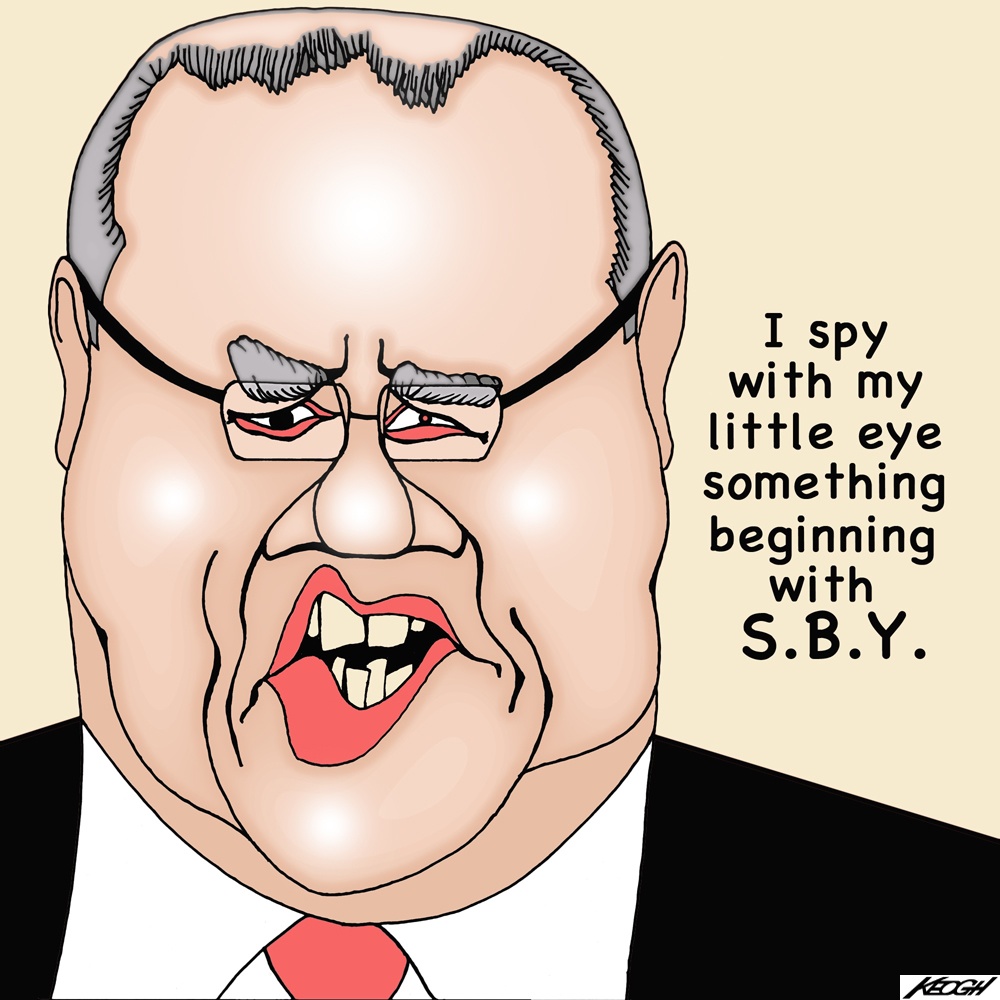 25 November 2013
Senior correspondent with Independent Australia, Barry Everingham has been leaked translations of several telephone conversations recently intercepted by Australian intelligence agencies.
Everingham's column – The Everingham files: The Indonesian interceptions – contains translations of phone calls made by President Susilo Bambang Yudhoyono to the Indonesian Ambassador in Canberra, following revelations that exposed the activities of Australian intelligence in tracking phone conversations made by president and his wife,  Ani Yudhoyono.
Referring to Scott Morrison, Australian Minister for Immigration, SBY is reported to have said: "I caught that idiot Morrison on Sky News holding a media conference but refusing to answer any questions from the media pack. I was hoping one of them might ask him what day it is and hear him say, "I don't have that information in my folder"."
Column in full with video covering protests in Indonesia against Australia.
PS: Should this Keogh Cartoons post have been dated 1st April?
As a background, here is how the ABC covered the initial revelations of spying:
Indonesia has recalled its ambassador and is reviewing all cooperation with the Australian government, over revelations Australia attempted to listen in to president Susilo Bambang Yudhoyono's phone calls.

Documents obtained by the ABC and Guardian Australia show that Australian intelligence attempted to listen in to Mr Yudhoyono's telephone conversations on at least one occasion, and also targeted the phones of his wife, Ani Yudhoyono, and his inner circle.

Spies also tracked activity on Mr Yudhoyono's mobile phone for 15 days in August 2009, the material – leaked by the US National Security Agency (NSA) whistleblower Edward Snowden – reveals…….