Coverage by ABC News on 24 February 2014:
Candlelight vigils held for slain asylum seeker Reza Berati who died on Manus Island
[Contradicting an earlier statement] …  Immigration Minister Scott Morrison released a statement saying that new information suggests the fatal head injury sustained by Mr Berati, along with much of the violence that night, occurred inside the detention centre's perimeter.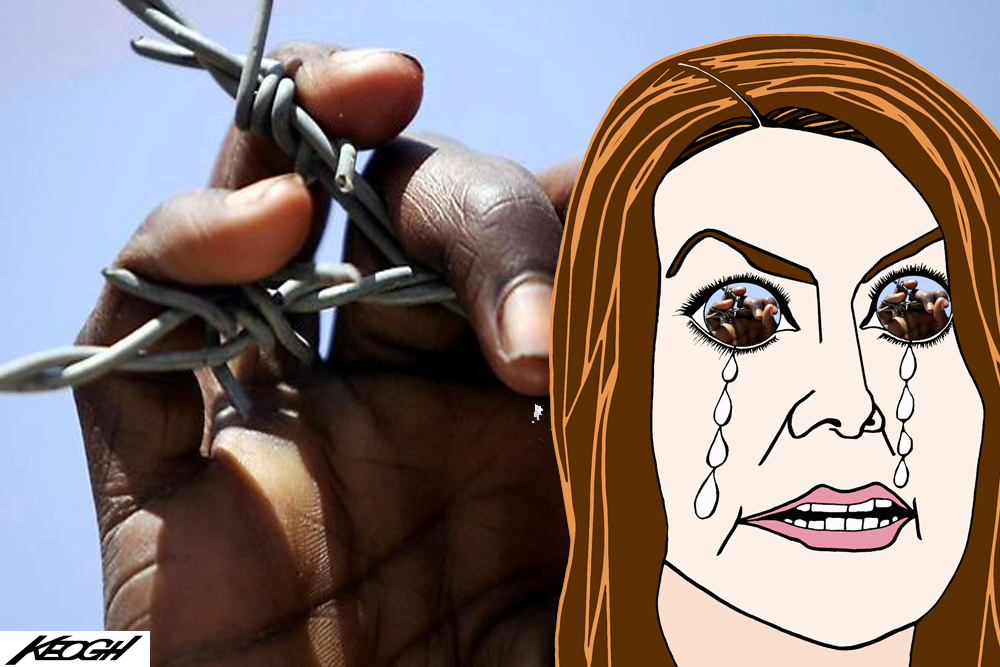 Greens Senator Sarah Hanson-Young writing in The Age on 19 December 2014:
Agony of children treated worse than animals
Genuine refugees suffer on Nauru as the government works to break their spirits.
Backtrack to June 2012 ~ ABC News video of an emotional Hanson-Young wiping away tears in the Senate as she recounts the story of a young asylum seeker.