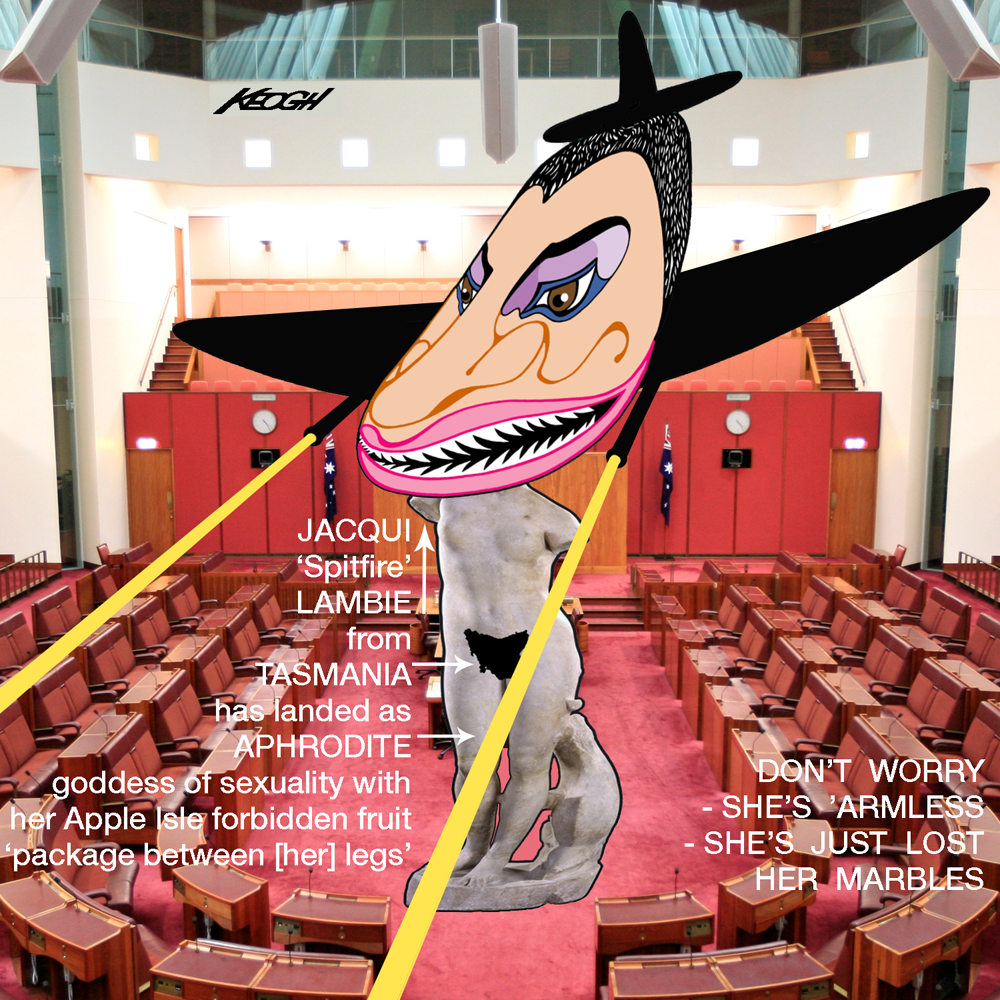 This common, crass, lewd, crude cartoon is dedicated Jacque 'Spitfire' Lambie.
She's common – she's crass – she's lewd – she's crude.
She's inflammatory, racist and she shoots her mouth off.
She's not concerned about political correctness or the status quo.
She's humorous – per se – she wants a rich, mute "well-hung" man with a "package between [his] legs".
She's had a tough life.
SO …
She's a not uncommon, common Aussie.
She's a reflection of much of Australia.
BUT …
She's a Senator.
She's in the spotlight.
HOW DARE SHE HOLD A MIRROR UP TO THE FACE OF AUSTRALIA …
She must be mad.
That 'well-hung' radio interview on YouTube