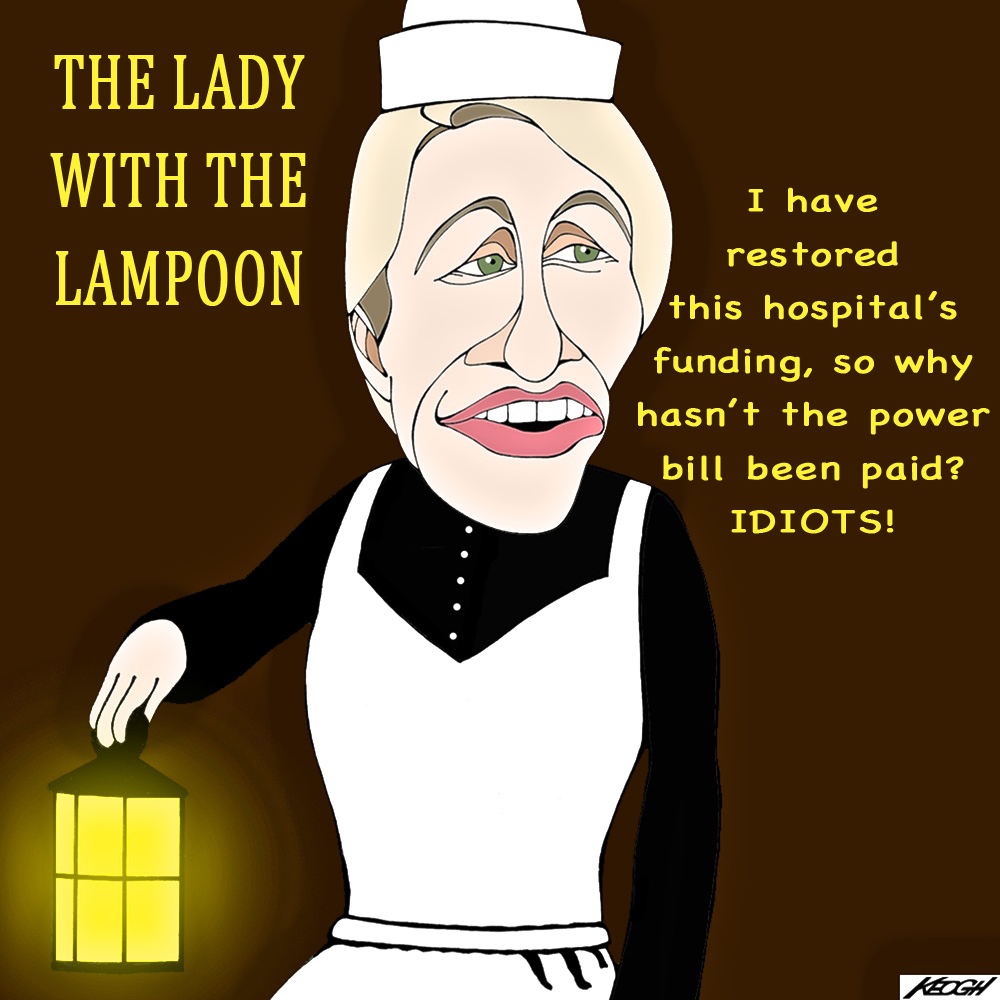 21 February 2013
First came the announcement of the Commonwealth's $107 million cut to Victoria's health funding this financial year, based on population forecasts. The cut, which coincided with the state government cutting about $123 million a year from its health budget, had caused more than 300 hospital beds to close
After scathing criticisms of the Victorian government's management of it's health system – "the Baillieu government which has proven itself to be a cruel and incompetent manager of the Victorian health system … has engaged in a politically-driven campaign of stunts and spin" – Federal Health Minister Tanya Pliberseck has been forced to bail-out Victoria's hospitals.
To the rescue – Tanya Pliberseck, the lady with the lampoon aka Florence Nightingale, the lady with the lamp:
"The Victorian Government made some savage cuts to local hospitals in Victoria, and as health minister, I can't stand by and see patients suffer. So, what we are doing is taking money that would have otherwise have gone to Victorian Treasury for a range of programs and redirecting it directly in to the hands of hospital administrators."
As the Sydney Morning Herald reported:
Minister considers reversal of fortune for hospitals
The federal government will consider restoring $404 million cut from hospital budgets around Australia this financial year following the reversal of a cut to Victorian funding and threat from the Prime Minister to bypass state governments and fund hospitals directly.
Health minister Tanya Plibersek said Prime Minister Julia Gillard had written to other states to say she would consider restoring funding to hospitals after a readjustment of population forecast figures in October had resulted in a $404 million shortfall this financial year.
The restoration of $107 million in funding to Victoria would be made directly to hospitals, bypassing the Baillieu government.
Full SMH article including video