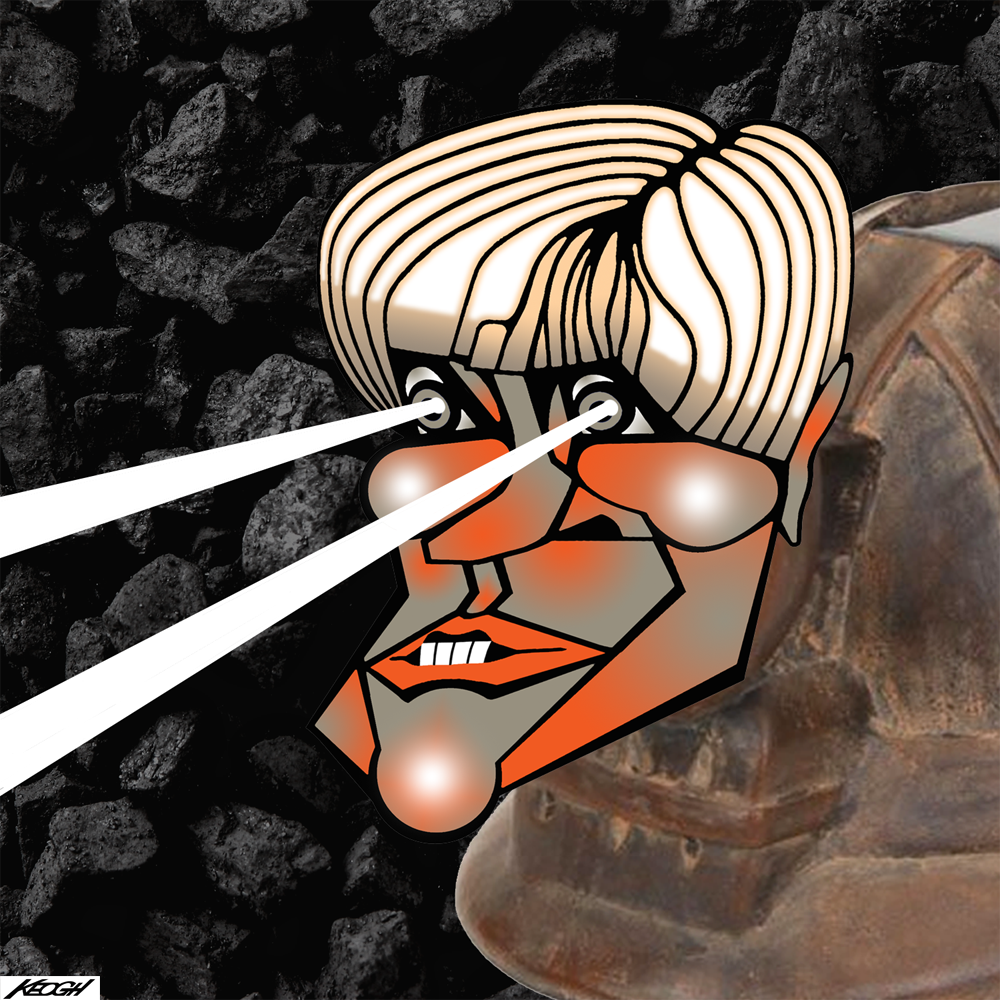 Vladimir! Vladimir! It's Ban Ki-moon. I know you're hiding down here in one of your last economic bastions – coal. There are dead canaries everywhere. That's proof enough. You've sucked the oxygen out of everything else Russian with your feudal-nationalist, anti-West policies sending your country deeper into international isolation. Why do you do it?
Your Ruble is plummeting, your inflation is spiralling, your economy is stagnating taking living standards to new lows. Your poor citizens are suffering, but they blame the West, not you, for all their woes. But you are the reason for the sanctions. We want you to change your ways, but you refuse and Russia suffers. Why do you do it?
Just because I find you impossible to understand and might make the occasional criticism, doesn't mean I am right and you are wrong. I just don't understand how you can be such a remorseless, oppressive, arrogant tyrant and still have 88% of Russians approving of you. Guess it must your well-oiled state-run media propaganda machine.
I know that deep down you're just a big sookie bear with a deep-seated paranoid-schizophrenic fear of losing your honey pot of power. You need help.
I just want a nice, friendly chat about Crimea, Ukraine, Malaysian Airlines MH17 and sanctions – coal included. I want to help you, you poor fellow. I will even admit that you have been misrepresented. I have come to apologise.
Besides, we need your wonderful, low sulphur, low greenhouse emission coal – and plenty of it too. Our sanctions against you are hurting us. So please come out and see reason.
Response … Ha ha ha ha ha ha ha ha

OK then, I am left with no choice. My security council anti-Putin secret weapon, code named 'Julie Bishop from Australia' which just happens to be my helmet, will find you and frazzle you to death – slowly.
Response … No! No! Anything but that.
OK. If you promise to tell Julie how you manage an 88% approval rating, we will remove all sanctions. Julie's government is making big changes to the ABC, the Australian Broadcasting Corporation, and she wants some tips on how to run a media system like yours.
No response
Did they get him? No, because Putin's tactic of runaway aggression always works against the West. His sting worked – Ban and Julie both died of  asphyxiation.
The death stare on YouTube