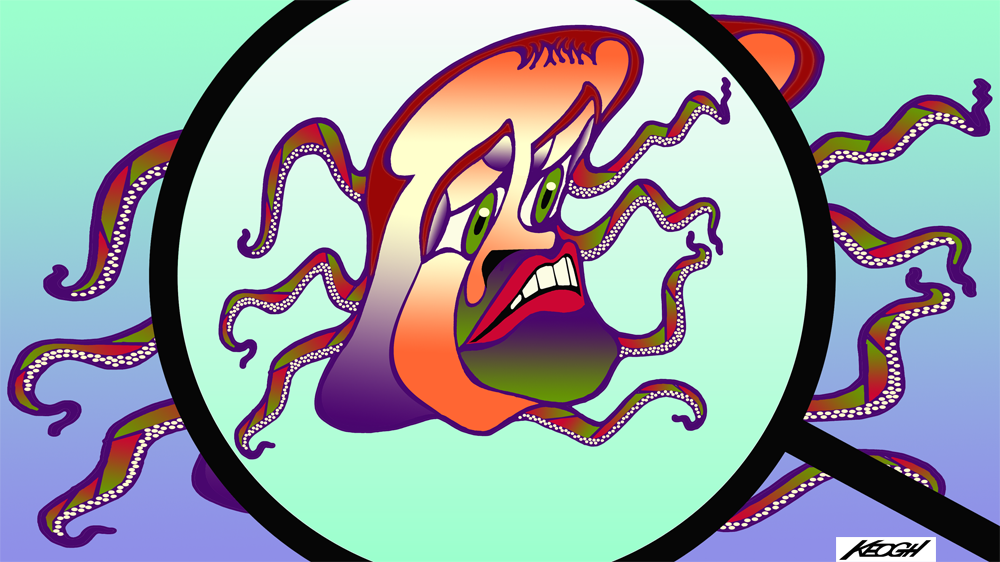 As a CSIRO marine scientist examined a tragic creature, a seven-armed octopus discovered in a load of baloney by an abalone diver just off Dunder Heads, he mused, "Could this be the discovery of a new species, a heptopus, or has this tragic met with foul play?"
Scientist: You appear to be an octopus short of an arm.
Creature: I will admit that I am akin to a sandwich short of a picnic, a can short of a slab and a village short of an idiot when I'm out of town. Yes, I accept that I am an opposition leader short of a policy platform. But, but, but I am not willing to accept that I am an octopus short of an arm.
Scientist: So you are a stupid opposition leader with no policies and you are in a in a state of denial.
Creature: Yes, I'll go along with that. Just call me Bill.
Scientist: OK Bill, so you agree you are in a state of denial.
Bill: Yes, I will not deny that I am in denial. I deny that I am short of an arm.
Scientist: Stupid with no policies hey? Little wonder the media is having a field day with you.
Bill: Yes, I'm dumber than a bag of hammers and as sharp as a bowling ball. In fact, the press reckon I'm as exciting as drying paint, all froth and no beer, and couldn't fight my way out of a wet paper bag. And they are right.
Scientist: So, you are a dumb, slow-witted, boring, weak opposition leader with no substance, no self-esteem, let alone policies. You are deeply flawed.
Bill: Yes, I'll go along with that. But I am not an octopus short of an arm.

Scientist: Why are you so obsessed with this missing arm?
Bill: What missing arm? Listen here! I have always been one to go along with things, to drift with the changing tides popular opinion, to be a consensus cephalopod, to be a majority mollusc. Remember how I got rid of Rudd and Gillard? I went with the flow of Labor's moods. I'm a numbers octopus.  Can you imagine how a numbers octopus would look with only seven arms? I must have eight arms. I cannot afford to look ridiculous.
Scientist: You are incapable of facing up to reality. You are ridiculous.
Bill: And you, a CSIRO scientist are talking to an octopus. Don't call me ridiculous!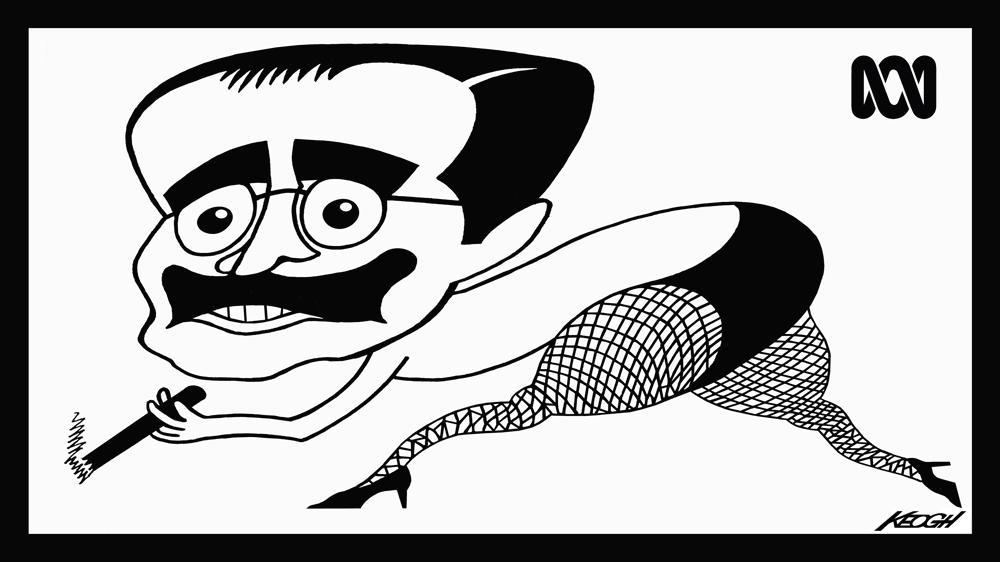 Good evening and thanks for joining us. You look ridiculous.
You need all the joining you can get. You at the ABC are falling apart. Funding cuts must be taking their toll if they employ cheap shots like you to throw cheap shots at people like me.
You are making a mockery of your role as opposition leader.
I did not come here to be insulted.
Why? Where do you normally go?
I have come here for a serious political interview, not a Marx Brothers routine. And by the way, I'll do the gags.
With due respect Mr Shorten, it was you who started this fiasco in Marxism.
Are you accusing me of being a Marxist?
I think I am losing the will to live.
Don't be ridiculous, let's get down to some serious business, like why I am being cast as the least inspiring opposition leader since Alexander Downer.
Gladly, but why are you wearing those fishnet stockings and high-heels?
I am making the point that Alexander was not uninspiring, and I am just as good as him at making a complete dork of myself.
You call that inspiring do you?
Of course!
And why are you exposing your bare chest and belly?
Because I want to be seen as a real man with guts.
Speaking of guts, can I get to the guts of this so-called interview?
Why certainly!
Why are you so focused on the support of rusted-on Labor supporters and not appealing to the wider population with a fresh narrative and new ideas?
I can assure you that I've given those rusty Labor remnants more than the occasional spray of WD40. They have to wake up to themselves and move with the times or they can get stuffed. We need to find a new base of Labor support.
Like who?
Like people who don't watch the ABC. People who think politicians are a joke. People who think Labor is about having babies. People who don't think. These are the people we need to attract.
And how do you propose to do that?
I'm sorry but we seem to be out of time.
Mr Shorten, that is my call, not yours.
Thank you coming. I've had a perfectly wonderful evening, but this wasn't it.