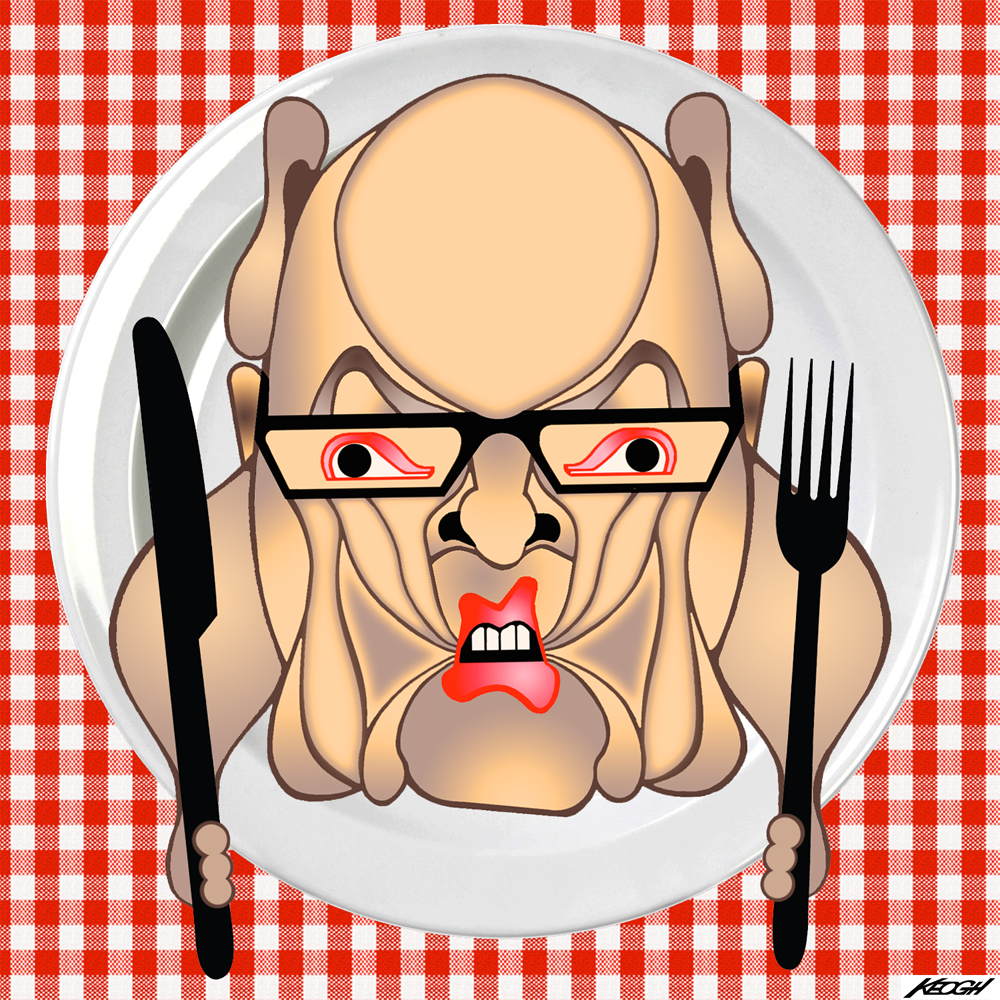 Senator George Brandis: "People do have a right to be bigots, you know. In a free country people do have rights to say things that other people find offensive or insulting or bigoted." ~ ABC
Dear The Dishonourable Attorney-General,
You are disgraceful. An infantile imbecile. Politically naive. We almost got away with making it legal to be insulting, offensive, bigoted racist pigs, until you blew our cover. You idiot. I wish you could keep your big mouth shut. You have made a meal of yourself. Hang on, there's an idea! Why don't you devour yourself. After all, your head does look like a cooked chook. Enjoy yourself! I'll provide the knife and fork with relish.
Sincerely,
The Honourable Prime Minister
PS: I know you won't be upset by this – white skins are thicker than brown.